OCTOBER 17-19, 2017  WICHITA, KANSAS
The third edition of the Aerospace Structural Impact Dynamics International Conference will take place in Wichita, Kansas, October 17-19, 2017. We encourage you (and your colleagues) to participate in this unique, global event. 
LATEST NEWS & UPDATES:
ASIDIC PROCEEDINGS:
Our ASIDIC Particpants can download the conference proceedings here:
ASIDIC 2019:
Looking ahead to the fourth edition of ASIDIC this time in Madrid, Spain.
ASIDIC 2017 HIGHLIGHTS:
The conference in Wichita turned out to be a very productive gathering opportunity for the crashworthiness community. Find out more:
ASIDIC 2017 IN PICTURES:
ASIDIC 2017 was a great success. The conference image chronicle includes great highlights from the event:
ASIDIC 2017 Picture Chronicles >>
WHO IS ATTENDING ASIDIC 2017?
Here are Some of the Countries, Companies, Academic and Research Institutions Represented in this Year's ASIDI Conference:
ASIDIC 2017 WORKSHOPS I AND II:
Program details for Workshops I and II can be seen here:
View Details for Workshops I and II >>
SPECIAL EVENT WORKSHOP: MONDAY, OCT. 16th, 2017:
Our friends at BETA CAE Systems USA, Inc, are sponsoring a full-day workshop free of charge to our ASIDIC 2017 community. We invite you to take advantage of this unique opportunity.
Click Here For Workshop Details and Sign-Up Information >> 
ASIDIC 2017 SCHEDULE AND LOCATIONS:
Visit our new Schedule and Locations Page for information on this year's conference venues, times, etc.
ASIDIC 2017 SPECIAL KEYNOTE LECTURE: Oct. 17th.:
Wim Doeland Senior Structures Expert for Large (CS-25/Part 25) Aeroplanes for the European Aviation Safety Agency (EASA), will be giving a special keynote lecture "Crashworthiness & Impact Dynamics: Analysis Supported by Test"
Click Here for More Info About Wim Doeland's keynote lecture >>
ASIDIC 2017 TECHNICAL PROGRAM:
The Conference Technical Program is now available online. We wish to thank all authors for their efforts and their willingness to share their research with our community.
Click here to view the Conference Technical Program >>
SAE G-28 SIMULANTS FOR IMPACT AND INGESTION
TESTING COMMITTEE MEETING AT ASIDIC 2017:
The SAE G-28 Simulants for Impact and Ingestion Testing Committee will meet October 19-20, 2017 in Wichita, Kansas, in coordination with ASIDIC 2017 at the National Center for Aviation Training (NCAT).
Click here for information about the SAE G-28 meeting at ASIDIC 2017 >>
ASIDIC 2017 KEYNOTE SPEAKER: Oct. 18th.:
Dr. Michel Mahé, Senior Expert for Dynamic Analysis at Airbus, will be our Keynote Speaker with the lecture "Dynamic Multiphysics Simulation Supporting Accident Root Cause Identification". A Fascinating lecture on the Concorde accident of July 25, 2000.
Click Here for More Info About Dr. Mahé's and this keynote lecture >>
ASIDIC 2017 KEYNOTE SPEAKER: Oct. 17th.:
Joseph Pellettiere, PhD
Chief Scientific and Technical Advisor – Crash Dynamics, FAA Aviation Safety 
Click Here for More Info About Dr. Pellettiere and this keynote lecture >>
WICHITA'S AVIATION HERITAGE
Wichita is proudly bound to aircraft and the modern aviation industry. Wichita has produced more airplanes than any other city on earth, hence it has been graced with the title of "the Air Capital of the World" since the 1930's. But what led this city on this unusual path? Find out more about Wichita's aviation history and the people who made it all happen.
Click Here to Read More About Wichita's Aviation History >>
WICHITA AT A GLANCE
Wichita, Kansas is proud to host the third edition of ASIDIC. Find out what makes this city a unique and fascinating enclave in the American Midwest. From trading post to All American City, the ICT has a great story to tell.
Find Out More About Our Host City >> 
ASIDIC 2017 REGISTRATION
Registration for ASIDIC 2017 Is Now Open.
Click Here for More Information >>
ABOUT THE CONFERENCE
The conference will once again provide a forum for researchers, regulatory agencies and industry professionals to present and discuss the latest aerospace crashworthiness regulations, certification by analysis methods for aircraft seat structures and interiors, bird strike, metallic & composite structures, impact dynamics, impact damage tolerance, UAS, computational and experimental techniques.
THE CONFERENCE IS TARGETED TOWARDS THE INTERESTS OF:
Regulatory Agencies
Research Institutions
Aerospace Seat Manufacturers
Original Equipment Manufacturers (OEMs)
Software Developers
Innovative Engineering Technology Providers
If you have any questions, wish to discuss a proposal, sponsorship opportunities please send us an email here >>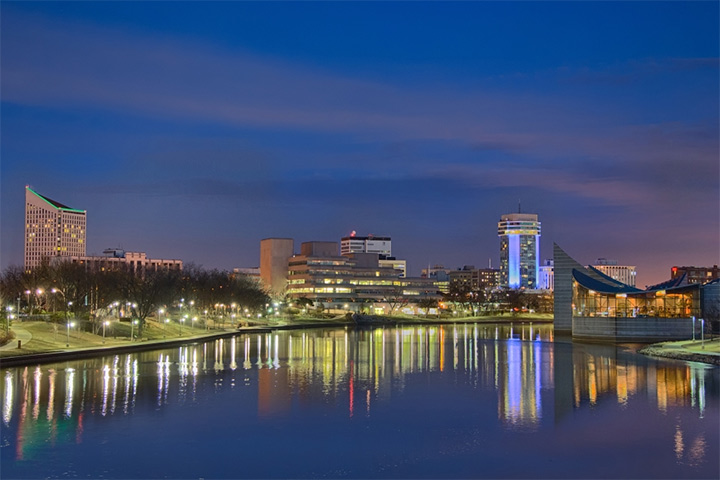 CONFERENCE VENUE
ASIDIC 2017's Technical Presentations and Workshops I and II will take place at the National Center for Aviation Training (NCAT) Auditorium October 17th, 18th, and 19th.
The National Center for Aviation Training (NCAT)
4004 N. Webb Rd .
Wichita, Kansas 67226
Tel: (316)677.9400
Tel: (866)296.4031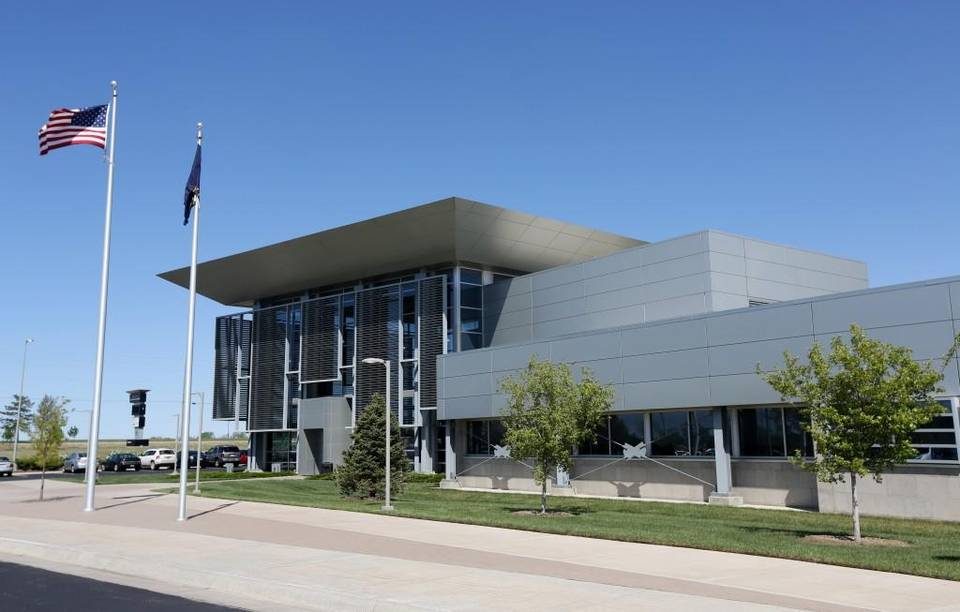 The National Center for Aviation Training (NCAT) was primarily funded and built by Sedgwick County to meet  aviation manufacturing workforce demand. This world-class training facility provides students the opportunity to   receive hands-on, real-world training in the areas of general aviation   manufacturing and aircraft and power plant mechanics.  NCAT consists of   three buildings: Advanced Manufacturing Technology Center (80,948 sq. ft.), the   Aviation Service Center (96,243 sq. ft.) and an Assessment and Administration Center (30,435 sq. ft.) for admissions, student services and employment placement.
If you have any questions regarding the upcoming conference, please contact us here >