ASIDIC 2017 PARTICIPATION
ASIDIC 2017 PARTICIPANTS
Here Are Some of the Countries, Companies, Academic and Research Institutions Represented in this Year's Conference:
Airbus Defence and Space
Airbus Helicopters
Airbus Operation SAS
AlphaSTAR Corporation
Altair Engineering Inc
AmSafe
ANSYS Inc.
ASELSAN Inc.
AQRD
Arup
ASSURE
Aviation Consulting & Engineering
BAE Systems
Boeing Research and Technology
Bombardier Aircraft
BRS
Centro Italiano Ricerche Aerospaziali (CIRA)
Civil Aviation University of China
Dassault Aviation
Dassault Systemes
Delft UT
Delta Engineering
Dynamic Safety LLC
EASA, European Aviation Safety Agency
East/West Industries
Elbit Systems Electro-Optics Elop Ltd.
Embraer S. A.
ESI Group
ESTECO North America
ETaerostruct
Federal Aviation Administration (FAA)
FAA-CAMI
French National Aerospace Research Center (ONERA)
Fokker/GKN
Frazer-Nash Consultancy
General Plastics Mfg. Co.
German Aerospace Center (DLR)
Geven s.p.a – Aircraft Seating and Interiors
IABG mbH
IHI Corporation
Ipeco Inc.
Japan Aerospace Exploration Agency (JAXA)
Korea Aerospace Research Institute (KARI)
Magnaghi Aeronautica
MEMKO Australia
Mississippi State University
MOND Poland
Nanjing University of Aeronautics and Astronautics (NUAA)
NASA
National Institute for Aviation Research (NIAR)
Netherlands Aerospace Centre (NLR)
Politecnico di Milano
Pratt & Whitney
Quartus Engineering
Rockwell Collins
Rolls-Royce MTOC
Rolls-Royce plc
Safran Nacelles
Sikorsky Aircraft Corporation | A Lockheed Martin Company
SONACA S.A.
Southwest Research Institute
Testori Aero Supply
Textron Aviation
The Boeing Company
The State University of New York
The University of Akron
The University of British Columbia
Thiot Ingenierie
Thornton Tomasetti
Toyota Boshoku Corporation
Transport Canada
Turkish Aerospace Industries
United Technologies Aerospace Systems
University of Alabama – Huntsville
University of Utah
Vision Research, Inc.
PARTICIPATING COUNTRIES:
Australia
Belgium
Brazil
Canada
China
England
France
Germany
Israel
Italy
Japan
Mexico
Netherlands
Poland
South Korea
Spain
Turkey
United Kingdom
United States
KEYNOTE SPEAKER OCTOBER 17TH.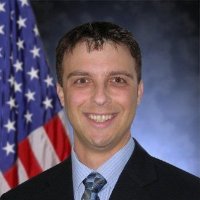 Dr. Joseph Pellettiere Chief Scientific and Technical Advisor in Crash Dynamics for the Federal Aviation Administration (FAA) will be our conference's opening keynote speaker.
View Dr. Pellettiere's Profile >>
KEYNOTE SPEAKER OCTOBER 18TH.


Dr. Michel Mahé Senior Expert for Dynamic Analysis at Airbus Commercial Aircraft will be our Keynote Speaker with the lecture"Dynamic Multiphysics Simulation Supporting Accident Root Cause Identification"
KEYNOTE LECTURE OCTOBER 17TH.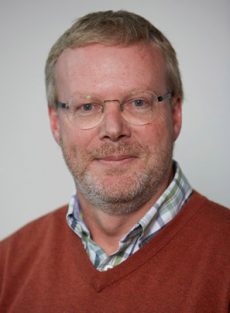 Wim Doeland MSc Aero Eng. will be giving a special Keynote Lecture "Crashworthiness & Impact Dynamics: Analysis Supported by Test"
Scientific Committee 2017:



Gerardo Olivares, Ph.D.
Conference Chair
Director, Crash Dynamics and Computational Mechanics Laboratories
National Institute for Aviation Research (NIAR)
Chiara Bisagni, Ph.D.
Chairholder of Aerospace Structures and Computational Mechanics
Delft University of Technology
Willem Doeland, MSc Aero Eng
Structures Expert, Certification Directorate
European Aviation Safety Agency (EASA)
Javier Herrero, Ph.D.
Senior Lead Engineer, Product Development and Technology
Boeing Commercial Airplanes
Dr. Michel Mahé
Senior Expert – Dynamic Analysis
Airbus
Alan Melling, BSc Hons Mech Eng
Designated Certification Specialist (DCS) Crashworthiness
Airbus
Joseph Pellettiere, Ph.D.
Chief Scientific and Technical Advisor in Crash Dynamics
Federal Aviation Administration (FAA)
J. Michael Pereira, Ph.D.
Technical Lead, Ballistic Impact Facility
NASA Glenn Research Center
Mostafa Rassaian, Ph.D.
Technical Fellow, Computational Structural Mechanics, Impact Dynamics
Boeing Research & Technology
Dr.-Ing. Nathalie Toso 
Head of Structural Integrity Department
DLR Institute of Structures and Design