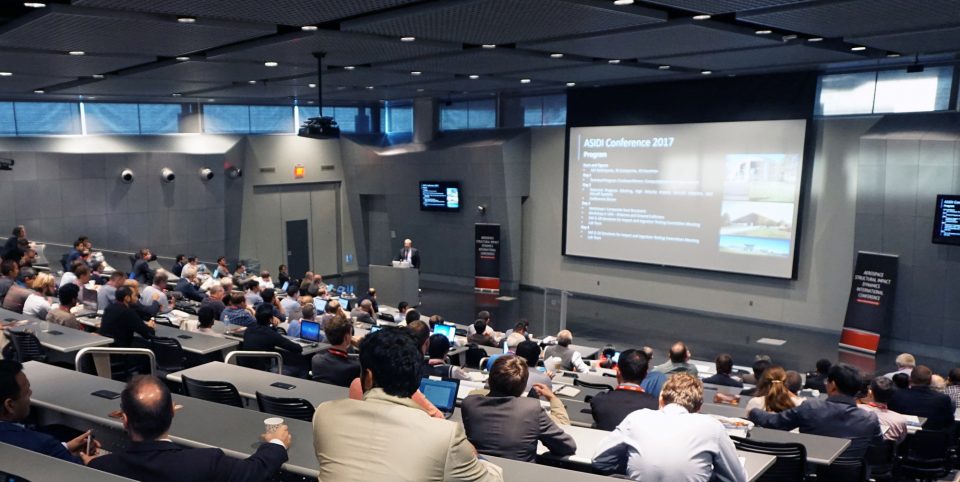 The third edition of the Aerospace Structural Impact Dynamics International Conference was held October 17-19, 2017 at the National Center for Aviation Training (NCAT) in Wichita, Kansas with a total of 36 technical presentations, 3 keynote lectures and 2 technical workshops.
161 attendees from 21 countries participated in this event: 21 representatives from government agencies, 69 from academic and research institutions, 71 from industry, including representatives from aircraft suppliers, aircraft OEM's, software suppliers, etc. Among these, the conference included representatives from 3 regulatory agencies, 53 aerospace companies, and 22 academic and research institutions. The conference in Wichita turned out to be a very productive gathering opportunity for the aerospace impact dynamic community.
Special thanks to everyone that took part in the conference in Wichita: presenters, attendees, exhibitors, conference committee members, keynote lecturers and session chairs; we hope to see you again in Madrid for the 2019 edition of ASIDIC.
MORE HIGHLIGHTS:
ASIDIC 2017 PICTURE HIGHLIGHTS >>
ASIDIC 2017 TECHNICAL PROGRAM >>