WICHITA INFORMATION:
ASIDIC Will Celebrate Its Conference Dinner at Exploration Place.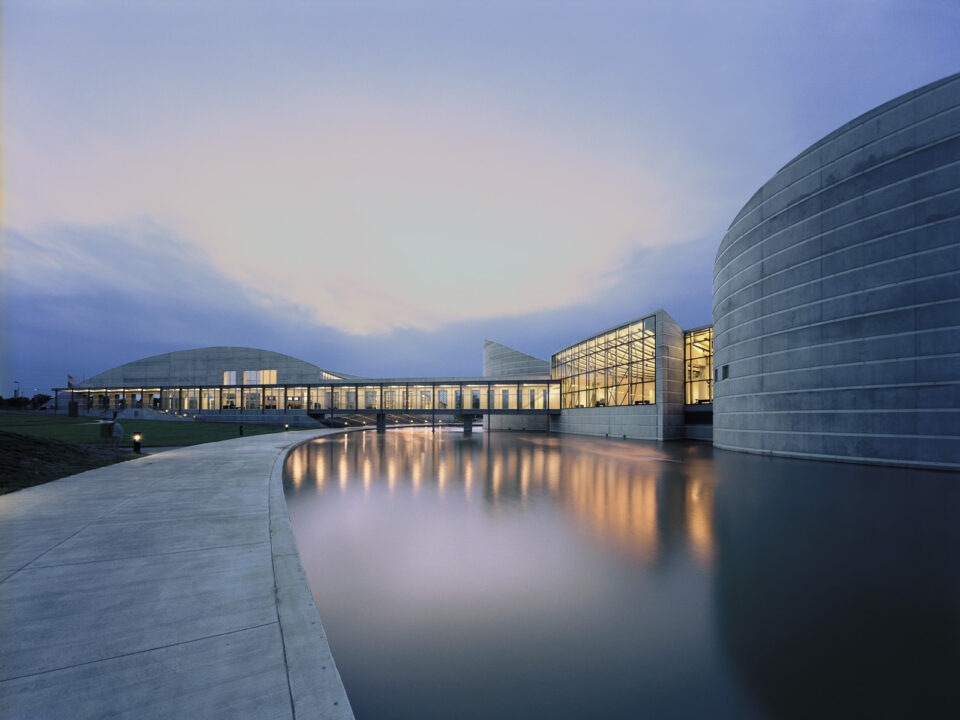 The Aerospace Structural Impact Dynamics International Conference Will Celebrate Its Conference Dinner at Exploration Place. One of downtown Wichita's most iconic landmarks.  
Since 2000 Exploration Place Museum and Educational Center reshapes the Wichita river's edge to create a one of a kind island exhibition pavilion facing Riverside Park and the waterfront promenade.
Exploration Place
300 N McLean Blvd,
Wichita, KS 67203, USA
www.exploration.org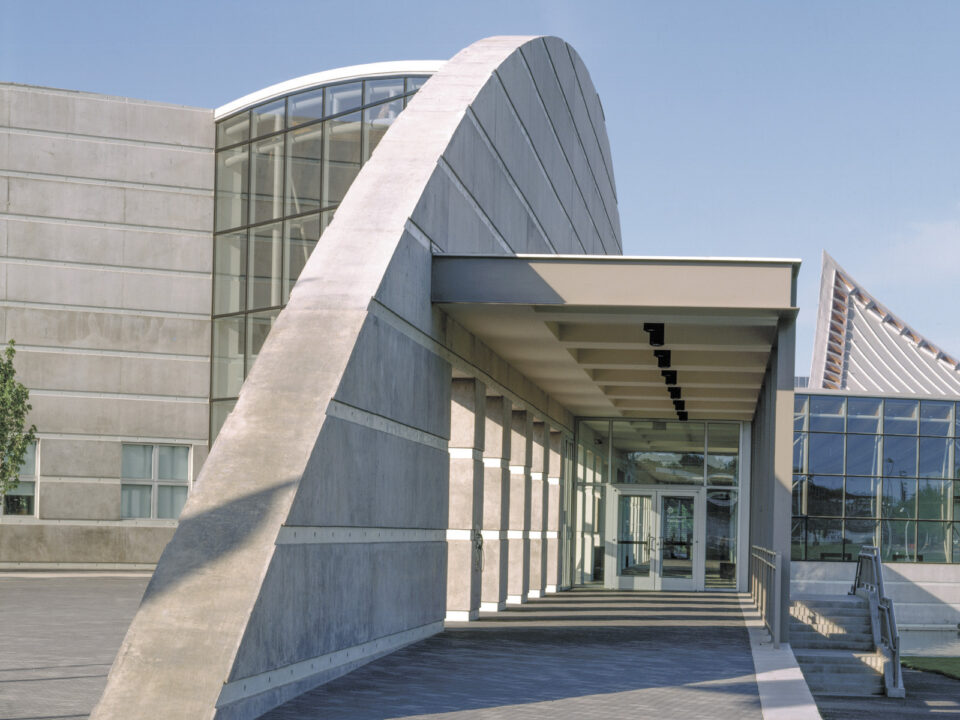 Wichita Lodging
Wichita has more than 9,000 hotel rooms for you to choose from. Whether you are looking for a hotel room with certain amenities, location or price range, there is a hotel room in Wichita that will suit your needs. We highly recommend you stay in the Old Town/Downtown area.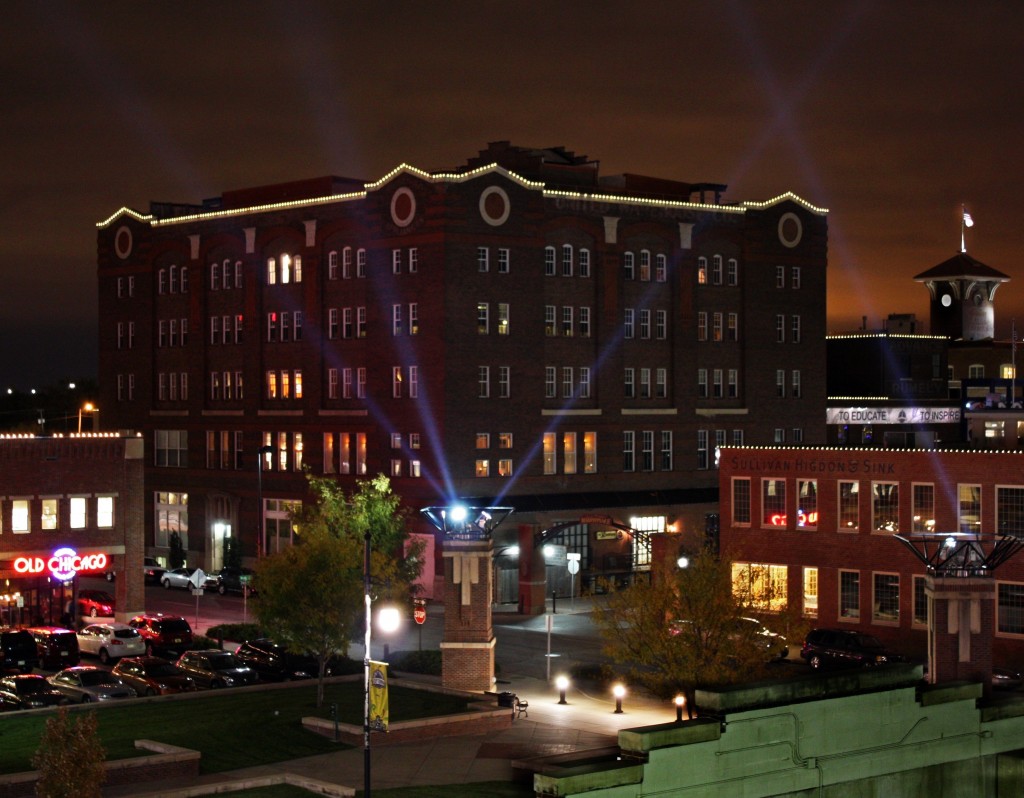 Old Town is nestled in the heart of Wichita. Among the brick-lined streets and historic lamp-posts are a collection of converted brick warehouses dating back to the mid 1800s. Built with brick and native limestone accents, these distinctive architectural features define the character of Old Town. With more than 100 businesses, Old Town has become a destination sought out for its restaurants, shops, clubs, theaters, galleries, museums, and stores. It has also become a popular place to stay; with some of Wichita's finest hotels, Old Town is a vibrant and thriving area of the City.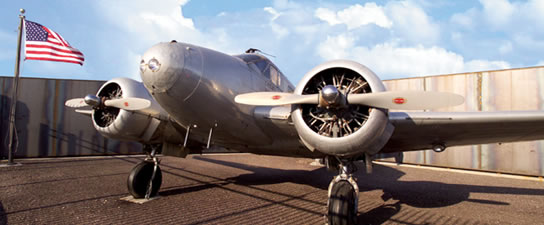 Downtown offers restaurants, shopping, entertainment and some of Wichita's most prominent attractions conveniently located nearby. In the heart of Wichita flows the Arkansas River, a centerpiece of the city that connects all it surrounds. As you follow the river's path you will encounter five unique local entities – the Museums on the River, comprised of Botanica, Exploration Place, Mid-America All-Indian Center and the Keeper of the Plains, Old Cowtown Museum and the Wichita Art Museum. The Delano District and Century II are also located nearby.
RECOMMENDED HOTELS:
We've gathered several hotel options for our conference's attendees. We're not affiliated with any of them; however they are all located within Wichita's metro area. We highly recommend staying at Wichita State University's Innovation Campus. Hotels in Wichita vary in size, style and price. We've tried to include the most relevant ones in several price range categories:
1) Hyatt Place at Wichita State University:
4703 E. 19th Street North,
Wichita, Kansas, 67208
***  The Hyatt Place at Wichita State University is offering a special discounted rate for our conference attendees. Click Here for Info >>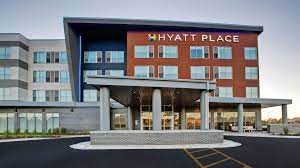 2) Aloft Wichita:
3642 North Oliver St·
Wichita, KS 67220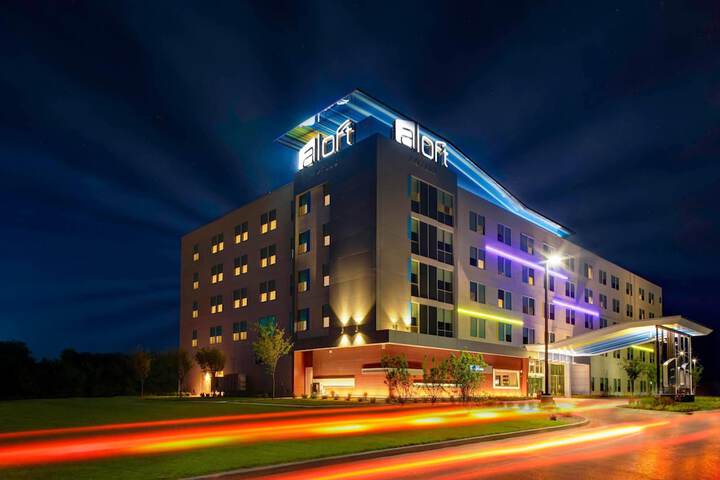 3) Hilton Garden Inn at Bradley Fair:
2041 North Bradley Fair Parkway
Wichita, KS 67206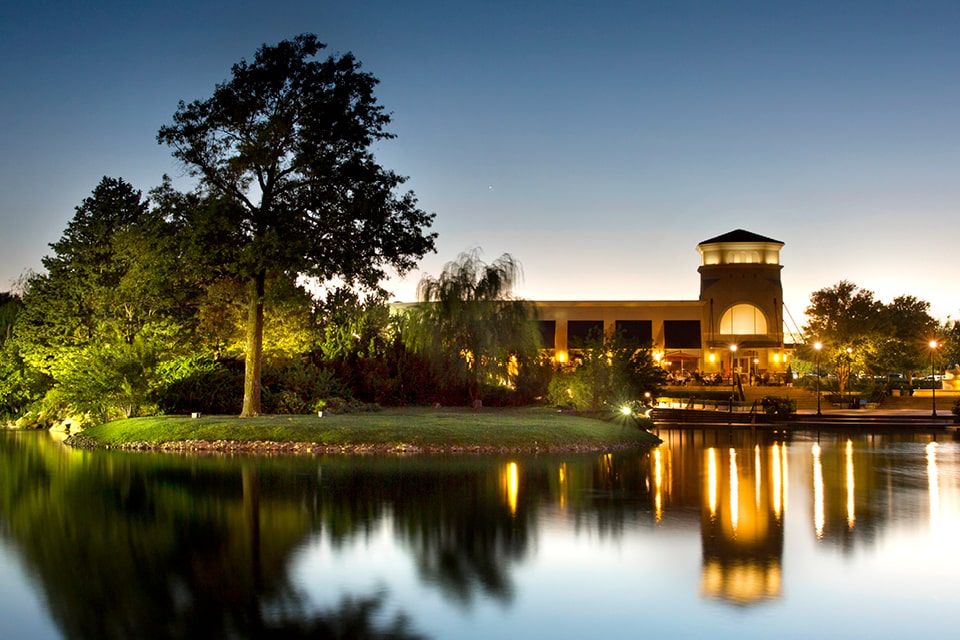 3) Courtyard by Marriot at Old Town:
820 East 2nd Street North
Wichita, KS 67202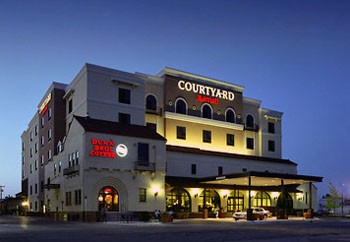 4) Drury Hotel:
400 W Douglas Ave
Wichita, KS  67202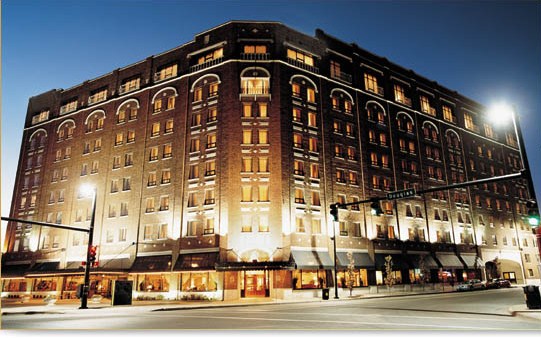 5) Hyatt Regency Wichita:
400 W Waterman St.
Wichita, KS 67202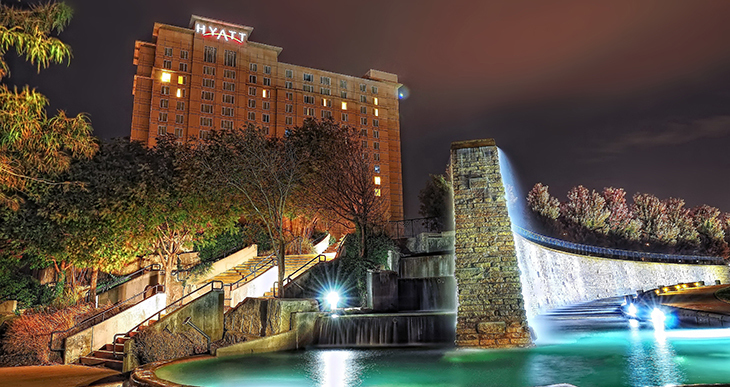 6) Ambassador Hotel:
104 S Broadway St.
Wichita, KS 67202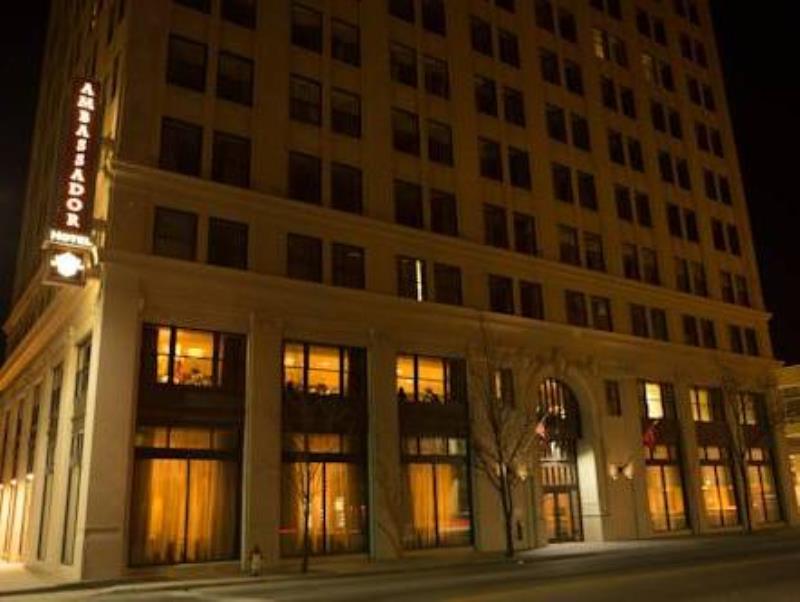 REACHING WICHITA: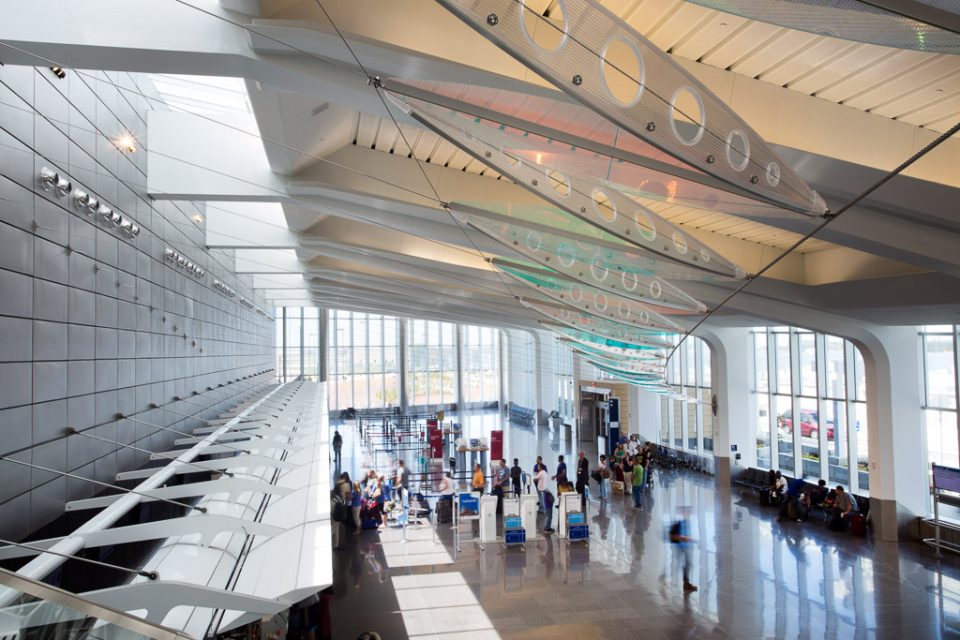 The Wichita Eisenhower National Airport
Airport Code: ICT
Address: 2277 Eisenhower Airport Parkway
Wichita, KS 67209

Direct flight destinations to/from Wichita:
Seattle

Minneapolis/St. Paul

Chicago

Denver

St. Louis

Las Vegas

Los Angeles

Phoenix

Dallas

Houston

Atlanta

Orlando
Airlines With Service to/from
Wichita Eisenhower Airport:
American Airlines (One World Alliance)
Delta (SkyTeam)
United Airlines (Star Alliance)
Southwest Airlines
Alaska Airlines
Allegiant Air
TRANSPORTATION IN WICHITA: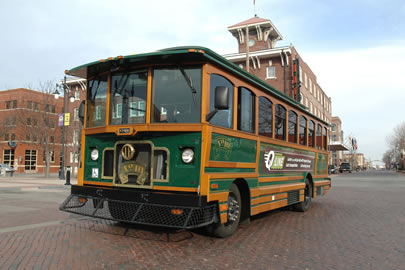 Car transportation is the best method of travel in Wichita, therefore it is recommended that you make arrangements such as renting a vehicle, or taking advantage of services such as UBER or Lyft.
UBER and LYFT
Uber and Lyft are simple alternatives to get around Wichita. Download the app and get a ride in minutes. these services connect you to a reliable ride with one tap that sends a car directly to you. Your driver knows exactly where to go and payment is cashless. NOTE: There is a designated Uber and Lyft pickup spot at the Wichita Airport.
For More Information, or to Download the Uber or Lyft Apps:
Taxicab Companies in Wichita
There are two companies that operate in the city. For best service, call the taxicab company and schedule your pick-up in advance:
Best Cabs, Inc: (316) 838-2233
ABC Taxi: (316) 264-4222
Car Rental Companies at the Wichita Airport:
Rental car customer service counters and rental cars are conveniently located on the first floor of the Airport's parking garage to allow for convenient pickup and drop-off.
Alamo  316.946.4841  www.alamo.com
Avis  316.946.4882  www.avis.com
Budget  316.946.4030  www.budgetwichita.com
Dollar  316.946.4404  www.dollar.com
Enterprise  316.946.1895  www.enterprise.com
Hertz  316.946.4860  www.hertz.com
National 316.946.4851 www.nationalcar.com
Wichita's Q-Line
Jump on board the Wichita's Q-Line, for fun and convenient transportation to restaurants, bars, hotels, museums and entertainment venues throughout downtown.
The Q-Line is a free shuttle service with friendly, knowledgeable drivers operating year-round during peak hours. Ride the whole route once for a scenic view of downtown (about 20 minutes), then decide where you want to stop. There are nine designated Q-Line stops along the regular route, or you can catch the Q-Line at any intersection along the route.  The Q-Line runs from 6 p.m. to 10 p.m. Monday through Thursday, 6 p.m. to midnight Fridays, and noon to midnight on Saturdays. A museum route is also available on Saturdays from noon to 6 p.m. For a complete map and designated stops, click here.
ELECTRICAL CURRENT
Electrical sockets (outlets) in the United States of America usually supply electricity at between 110 and 120 volts AC. If you're plugging in an appliance that is compatible with multiple voltages, then an adaptor is all you need.
If you have any questions about your travel plans to Wichita, do not hesitate to Contact Us Here >>
MORE INFORMATION: