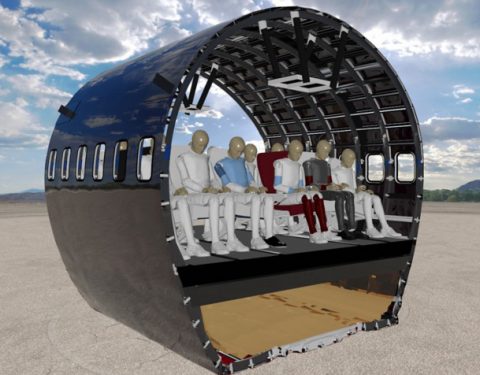 Special Keynote Lecture Oct. 17th.
Profile: WILLEM DOELAND
Willem Doeland MSc Aero Eng. will be giving a special Keynote Lecture "Crashworthiness & Impact Dynamics: Analysis Supported by Test"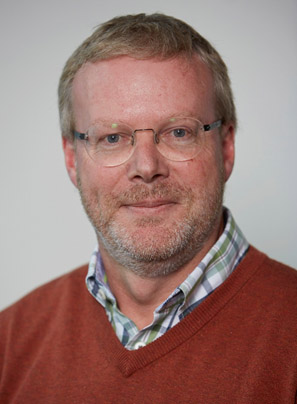 Wim Doeland is the Senior Structures Expert for Large (CS-25/Part 25) Aeroplanes for the European Aviation Safety Agency (EASA).
Within EASA he is overseeing and coordinating the Structures activities for Large Aeroplanes related to certification, rulemaking/policy and company approvals, with a team of 12 other EASA Structures Experts. His areas of expertise includes subjects such as loads, aeroelasticity, crashworthiness, fatigue & damage tolerance, static strength and materials & manufacturing processes.
After graduating from the Aerospace Faculty of the University of Delft, he started his career working for the Civil Aviation Authority of the Netherlands in 1990, and subsequently joined EASA in 2005.
Wim Doeland has been (and still is) involved in many certification and validation programs, involving aerospace companies in Europe, the US, Canada, Russia, Japan and China, also covering smaller (CS-23/Part 23) aircraft.
His involvement in JAA/FAA harmonization rulemaking activities has been considerable, participating in the General Structures Harmonization Working Group (GSHWG) and the Loads & Dynamics Harmonization Working Group (LDHWG). These working groups developed a major part of the current CS-25/FAR 25 structural requirements. Wim Doeland also was Chairman of the JAR-25 Structures Study Group. Currently he is a member of the Transport Aircraft Crashworthiness and Ditching Working Group.
Keynote Lecture:
"Crashworthiness & Impact Dynamics: Analysis Supported by Test"
There are a number of structural requirements in CS-25/FAR 25 that stipulate that compliance may be shown by test, or by analysis supported by test. In many cases however showing of compliance by test only is impractical and not very cost effective, as typically many different test conditions need to be investigated and applied. Hence, showing of compliance by analysis supported by test is the most common certification practice.
Performing a test however may be costly, for instance in terms of manufacturing a dedicated test article and performing the actual testing. In addition, the time associated with preparing and performing the test can also be considerable and not always compatible with the overall certification schedule.
Not surprisingly, aerospace companies are looking more and more towards numerical simulation tools to replace actual testing, often phrased as "Certification by Analysis". This offers not only opportunities (for example the ability to design more efficiently and to investigate more conditions) but also creates challenges, particularly in the verification and validation (V&V) process of the analysis, and in the extrapolation of such validated analysis to other structural configurations or impact conditions.
The lecture will discuss a number of subjects related to crashworthiness and impact dynamics to sketch the current state of the art in terms of numerical tools used in the certification process, and to illustrate some of the challenges associated with the V&V process and the extrapolation to other cases. Challenges, not only for the companies themselves but also for the airworthiness authorities that have to assess and evaluate the compliance data.
Wim Doeland's Keynote Lecture will take place on October 17th. at 1:00 pm, Technical Session 1A –  Structural Crashworthiness