IMPORTANT INFORMATION:
2017 BEST CONFERENCE PRESENTATION NOMINATION FORM:
Attendees are requested to select the best technical presentation of their choice.
Best Presentation Nominations >>
NIAR TOURS ON THURSDAY AND FRIDAY:
If you plan to attend the tours of NIAR (National Institute for Aviation Research) on Thursday, Oct. 19th, or Friday, Oct. 20th., you must be at the NIAR main building lobby at 9:00 am.
IMPORTANT: Park at the Experiential Engineering Parking area. The tour will meet in the lobby at 9:00am.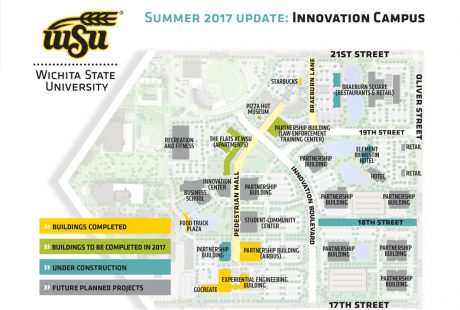 NIAR (NATIONAL INSTITUTE FOR AVIATION RESEARCH) ADDRESS:
1845 Fairmount St, Wichita, KS 67260
IMPORTANT REMINDER:
Please keep in mind that the entire NCAT campus is a tobacco-free facility. This ban includes the exterior of the NCAT buildings, the parking lot and the grounds.
CONFERENCE DINNER, WEDNESDAY, OCTOBER 18TH, 2017:
The conference dinner takes place on Wednesday, October 18th. at 6:00 PM at the Kansas Aviation Museum. We will have a shuttle bus service that will pick attendees up at the NCAT facility at 5:45 PM., and will take them to the conference dinner venue. Afterwards at 9:00 PM the shuttle service will return participants to the NCAT facilty.
If you prefer to arrange for your own transportation, the conference dinner venue address is:
Kansas Aviation Museum
3350 South George Washington Blvd.
Wichita , KS 67210
(316) 683-9242
Kansas Aviation Museum Website >>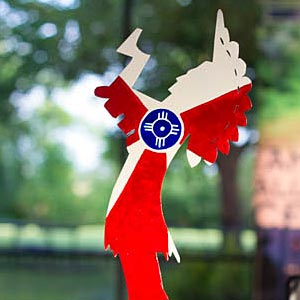 WICHITA WELCOMES ASIDIC 2017 –
DISCOUNTS AND PROMOTIONS FOR ATTENDEES
Our friends at the Wichita Visitors Bureau want our attendees to take advantage of special pricing and promotions at local restaurants and dining options. To download the PDF of these promotions, please visit our Attendees Page:
ASIDIC 2017 Wichita Discounts and Promotions PDF >>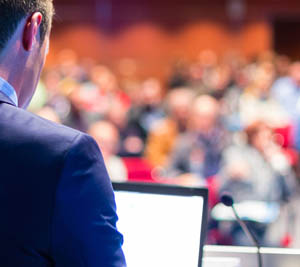 ASIDIC 2017 PRESENTER'S PROFILES
Find out more about this year's presenters in our presenter's profiles page:
ASIDIC 2017 Presenter's Porfiles >>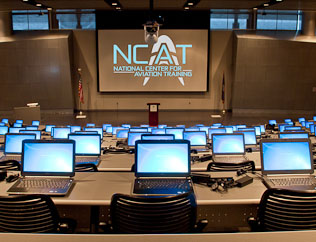 BEST TECHNICAL PRESENTATION NOMINATION FORMS:
Attendees are requested to select the best technical presentation of their choice:
Best Presentation Nominations >>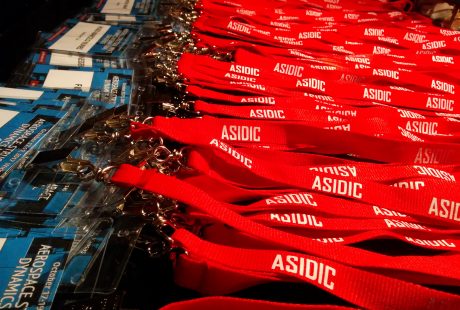 SHARE YOUR THOUGHTS
ASIDIC 2017 is underway. We welcome and encourage all attendees to share their comments with the ASIDIC community about this unique, global event.
Conference Conversation Page >>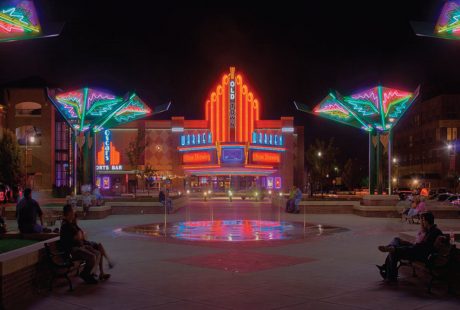 THE TALLGRASS FILM FESTIVAL:
The 15th. edition of the Tallgrass Film Festival gets underway in Wichita October 18-22nd. with showings and events in throughout Wichita's downtown area. One of North America's most Stubbornly Independent associations, the Tallgrass Film Festival fosters an appreciation of the cinematic arts by creating shared experiences around the international medium of film.
More Information About the Tallgrass Film Festival >>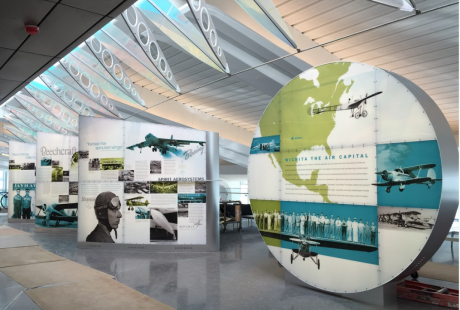 TRANSPORTATION IN WICHITA:
TAXIS, UBERS & THE Q-LINE
Navigating Wichita is simple and easy with UBER. Just download the UBER app on your smartphone and travel the hassle-free way:
If you prefer a traditional taxi service, please keep in mind that taxis are not always readily available; reservations with the taxicab company are always recommended:
Best Cabs Inc 
Phone: +1 (316) 838-2233
Wichita Taxi Cab Service
Phone: +1 (316) 264-4222
Additionally, you can take advantage of the Q-Line – Wichita's free downtown trolley for fun and convenient transportation to restaurants, bars, hotels, museums and entertainment venues throughout Wichita's downtown, Delano District, Old Town, Government Center, and Douglas Design District. There are four Q-Line routes with stops approximately every other block:
Click Here to Download the Q-Line Routes and Schedules >>