Keynote Speaker Oct. 17th.
PROFILE:
JOSEPH PELLETTIERE
Dr. Joseph Pellettiere is a Chief Scientific and Technical Advisor in Crash Dynamics for the Federal Aviation Administration (FAA).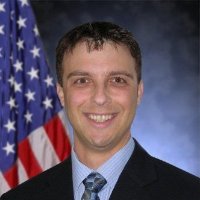 Dr. Joseph Pellettiere supports the development of occupant injury criteria as they apply to Aerospace systems and the application of these criteria to the certification of aircraft structure, seats, and cabin interiors. He has been heavily involved in the development of processes and procedures of analysis methods within the certification process with the ultimate goal of seat certification by analysis. Dr. Pellettiere has also supported transport, rotorcraft and small airplane certification programs. Current focal projects include the investigation of full scale test methods and analytical techniques to support system level crash worthiness for both metallic and composite aircraft.
Dr. Pellettiere spent over 17 years working for the United States Air Force as a part of the Air Force Research Laboratory in the Human Effectiveness directorate. While working for AFRL, he lead many research programs including the effects of helmet supported mass, the development of tensile neck injury criteria, and the development of modeling and simulation tools for crash safety. He supported several accident investigation boards and large acquisition programs such as the joint strike fighter.
Dr. Pellettiere was the Air Force focal point for many collaborative programs including the original Seat Certification by Analysis, the Joint Cockpit Airbag System, and the Full Spectrum Crashworthiness for rotorcraft.
KEYNOTE LECTURE:
The FAA has a number of regulations designed to protect occupants in the event of an emergency landing.  These regulations have focused on the cabin interior and the structures immediately adjacent to the occupants.  However, crash survival is a systems approach with the airframe itself providing much of the protection.  To investigate the effects of aircraft size, the FAA is conducting research into the crash performance of several sized aircraft.
Previously, data was gathered on narrow bodied transport aircraft.  This new program includes  both a regional jet and smaller business jets. The regional jet will be tested in both section tests and a full scale airplane impact at the NASA Langley Research Center.   The regional jet impacts will provide baseline data on metallic aircraft of this size, data on the comparison of section tests to full scale tests, and investigate the efficacy of modeling and simulation.  In addition, two business jet impact tests are planned to be conducted at the National Institute for Aviation Research in Wichita, KS.  This includes both a metallic and a composite fuselage.  These tests will provide the baseline metallic data for aircraft of this size, provide a comparison of metallic to composite structural performance, and also investigate the efficacy of modeling and simulation.  This research will support the ongoing ARAC activities into transport aircraft crashworthiness and certification methodologies and will be used as the basis for developing guidance material.